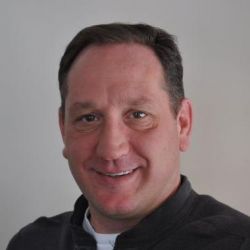 As President of The WARJAM Group LTD and Managing Member of W. Riehl and Associates, LLC and WARJAM CT, LLC, William Riehl is responsible for the supervision, coordination and completion of all Construction Management, Homebuilding and Renovation activities within the firm. Previously, Mr. Riehl functioned in the leadership positions of Operations Manager, Vice President and Chief Construction Officer with Ginsburg Development Companies, LLC (GDC) before forming his own business in 2005.
In his positions with GDC, Mr. Riehl was responsible for daily construction operations in multiple home building regions including: Westchester, Rockland, and Dutchess Counties in New York, and all operations in the state of Connecticut. During his eighteen year tenure with GDC, Mr. Riehl successfully managed numerous multi-million dollar luxury homes and mid-rise construction operations, while simultaneously overseeing the Purchasing and Estimating, Sales and Marketing, Warranty Services and Development departments. During this time, Mr. Riehl assembled and managed a team of more than 100 employees and was responsible for the completion of multiple projects with a sell-out value in excess of 1.0 billion dollars.
While under Mr. Riehl's supervision, GDC was recognized by many professional organizations for their design and community planning. In 2002 GDC was awarded the prestigious "Diamond Award" in Homeowner Satisfaction by Professional Builder Magazine.
Mr. Riehl has an extensive accounting background and has completed the budgetary and contract administration requirements for multiple buy-out projects with great detail and accuracy. His assembled staff of highly qualified and motivated professionals has an impressive eye for detail, and a dedication to customer satisfaction that is unmatched in the industry. Under the guidance and supervision of Mr. Riehl, The WARJAM Group has firmly established itself and become a flourishing Construction Management, Homebuilding and Renovation Firm with the primary goal of exceeding client expectations while delivering the highest level of quality and customer satisfaction.
Mr. Riehl is a member and designated Graduate Master Builder, Certified Graduate Builder and Certified Green Professional of the National Association of Home Builders. Mr. Riehl is also a member of the Builders Association of the Hudson Valley, Home Builders & Remodelers Association of Fairfield County, and a licensed Westchester and Putnam County Home Improvement Contractor and State of Connecticut New Construction Contractor.